About Our DUI Law Firm
The drunk driving attorneys at the Law Office of Robert Tayac are experts prepared to defend you in your DMV hearing and in your San Francisco criminal court trial.
Experienced DUI Lawyers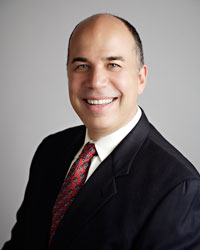 Robert Tayac – A native of San Francisco and former U.S. Marine, Mr. Tayac attained a Bachelor of Science degree from the University of California at Berkeley in 1988. In 1993, he earned his Juris Doctor from Boalt Hall School of Law. Since 1994, Mr. Tayac has been a member of the State Bar of California and has since been successfully defending criminal DUI cases. Also a member of the San Francisco Bar Association, Mr. Tayac practices law in the San Francisco courts, all California State and Federal courts, and the California Supreme Court (located in San Francisco).
Before practicing law, Robert Tayac served for the U.S. Marine Corp and after being honorably discharged, Mr. Tayac was a police officer and Inspector of Police for the San Francisco Police Department for more than fourteen years.
Awards and Accolades:
Home > About DUI Law Firm