San Francisco DMV Hearing
When you were arrested for driving under the influence (DUI) or driving under the influence of drugs (DUID), your license was probably confiscated and you were given a pink form called a Notice of Suspension (Form DS-367). This serves as a 30-day temporary license and a formal notice of your obligation to appear in court. Not only will you be facing criminal charges in a court of law, you need to be prepared to meet for a more technical hearing at the California Department of Motor Vehicles (DMV). It is critical that you, or preferably your San Francisco drunk driving lawyer, contact the DMV's Driver Safety office within ten (10) calendar days of your arrest. Failing to do so will risk the automatic four-month suspension of your driver's license (suspension is for one year if you refused chemical testing). If your DMV hearing is not scheduled within 30 days of your arrest, your San Francisco DMV hearing lawyer should file an extension of your temporary license.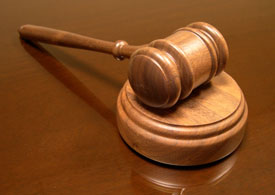 Your DMV hearing is not a criminal proceeding and a public defender will not be provided. It is imperative that you hire an experienced a San Francisco criminal defense attorney to represent you and guide you through this process. At the hearing, you will sit before a DMV officer who acts as prosecutor, judge, and jury. Here, your lawyer will have the opportunity to present evidence that will prove why your administrative license suspension (ALS) should be repealed. At minimum, the DMV officer will want to know:
if the arresting officer had probable cause to pull you over
if your arrest was handled lawfully
if your BAC (blood-alcohol concentration) was 0.08% or higher
if you submitted to chemical testing (breath, blood, or urine)
if you refused chemical testing after the officer requested the test
if after you refused chemical testing, you were informed your license would automatically be suspended
On the contrary, the arresting officer and the DMV officer will also submit evidence against you. After reviewing all the evidence and testimony, the DMV officer will either uphold your or set aside your license suspension. If your ALS is upheld, you have the right to appeal to the California Department of Motor Vehicles.
To contact the San Francisco Driver Safety Office, you or your defense attorney should either visit 1377 Fell St., 2nd Floor, 94117-2296, or call (415) 557-1170 between the hours of 8 a.m. and 5 p.m., Monday through Friday.
Home > San Francisco DMV Hearing