San Francisco DMV Hearing Lawyer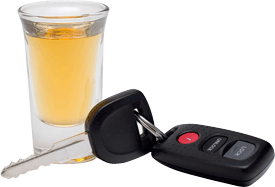 Being arrested for a DUI or DWI is scary and you will need an experienced San Francisco DUI attorney to guide you through this time. Dedicated to serving clients in San Francisco, The Law Office of Robert Tayac is ready to represent you in your Administrative Per Se DMV Hearing, the first step in bringing resolution to the matter. The purpose of this DMV hearing is to discuss the circumstances surrounding your arrest and determine if your license suspension will be upheld.
You, or preferably your DUI attorney, have only ten (10) calendar days from the date of your arrest to request a DMV hearing from the San Francisco Driver Safety Office located at 1377 Fell St., 2nd Floor, 94117-2296, (415) 557-1170. When making a request, it is important to record the name of the DMV clerk and the date and time of your call or visit. If a hearing is not scheduled within thirty (30) days of the date of your arrest, your attorney should request an extension of your temporary license.
Remember, your DMV hearing is a separate proceeding from your DUI criminal court trial, which is why it is highly recommended you retain an experienced California DMV Hearing Lawyer to accompany you or represent you at the hearing. The criminal defense lawyers at The Law Office of Robert Tayac will fight to save your driving privileges.
Home > San Francisco DMV Hearing > San Francisco DMV Hearing Lawyer